MSS LED was established in 2011 and our Core team members engaged in LED industry since 2007, nearly 10years experience we foucs on led strip lights, led sign modules, related advertisement lighting products,  and accessory led power supplies, dimmer, controllers etc.
Except standard strip lights and modules, we can offer the custom made product as exact demand, eg. Different  length, one-to-one connector, indicated color temperature/color rendering/lumens/watts; or some clients told us where use lights, or what project/object they plan to install lights, then our expert team will offer suitable solution;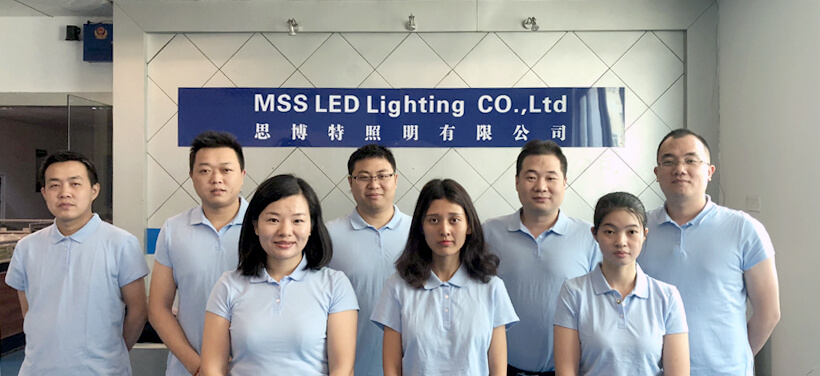 Believing in the quality of our products we can, as one of the few, even offer you a veritable 3~5 years manufacturer warranty. We driven by two simple principles: employ the latest technologies to develop quality lighting products and take really good care of the customers, all our staff continues to deliver on those principles.
The R&D Team we have put together have a wealth of experience in the LED lighting industry and will continue to come up with innovative products and use for LED lighting. Ninety percent of our staff hold university degree or better. Every aspect of the production process is monitored by the latest and best computer software.
The use of ERP and QA management software ensures every aspect is correct and meets the highest standards throughout production. Our ability to maintain these standards has resulted in 90% in our production being exported to Europe, North America and Australia with an ever-going local market. Our company with 5PCS SMT is constantly updating production machinery and processes to ensure we remain competitive in the market place. Producing the best product as economically as possible is our mission. The output of the module is 2 million PCS per month, and it will be increased to 5 million PCS in June. The capacity of the LED Strip is 300 thousand meters per month, with prompt delivery time without delay, and store main products are always available.
Long-term cooperation with our customers, team work and cooperation is very important to us. We want to be a reliable partner and believe in the value created by lasting relations with the client. Customers from all over are welcome. Contact US today for LED solutions!